How and Why to Certify the Purity of Your Lubricants for Electric Vehicles
June 17, 2022
Originally Seen on: ASI Standards Blog
As the world transitions from combustion engines to electric vehicles, the lubricant industry will provide fluids dedicated for this new technology.
The Global Demand for Electric Vehicles
While the global demand for EV is increasing year over year, with new and improved models available to purchase from various automobile manufacturers, the electric vehicles are still a fraction of the global automotive market.
Growth of Demand for Electric Vehicles in the US
The growth in EV sales in United States has been slow in the past few years compared to the rest of the world, as the U.S. Government scaled back the federal subsidies; however, this is about to change.
The U.S. Senate just passed a bipartisan infrastructure bill that heavily relies on EVs, and President Biden's recent executive order calls for 50% of new vehicles to be hybrid or electric by the year 2030. The EPA has also announced increased regulation for gas mileage and emissions for cars starting with model year 2026. These combined will be the catalyst for the electric vehicle demand for decades to come.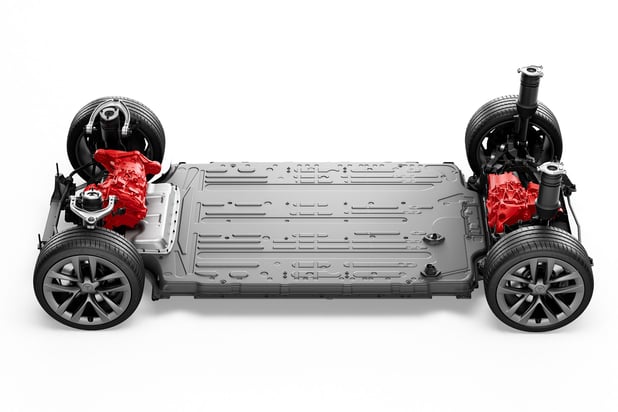 Do Electric Vehicles Need Lubricants?
Any engine with moving parts requires lubricants and electric vehicles are no different. With 52% of lubricants produced going towards the automotive industry, the push towards electric vehicles is being followed closely by manufacturers. Electric vehicles made today mostly rely on the same lubricants made for combustion powered automobiles.
Newly developed lubricants such as Exxon Mobil's Mobil EV™ or Shell's E-Fluids promise to further increase the range and efficiency of electric vehicles. As with all lubricants made for the automotive industry, these newly developed lubricants must also be tested for additives and contamination.
Certify the Purity of Your Lubricants for Electric Vehicles
ASI Standards is well positioned to assist lubricant manufacturers certify the purity of their newly developed lubricants. ASI served the lubricant industry for many years with dedicated lubricating oil calibration standards. These standards help lubricant manufacturers and refineries increase profit by making sure their instruments are performing correctly.
The calibration standards conform to ASTM standards D4927, D6443, D6481, and D7751 for lubricant testing.
ASI is no stranger to making calibration standards in response to new regulations. Our EPA tier 2 and 3 calibration standards were created in response to the EPA regulating the amount of sulfur allowed to exist in gasoline.
As regulations and laws change, ASI Standards will be there to provide quality calibration standards and reference materials to assist our customers' needs. Talk to us about your custom standards and reference materials needs to certify the purity of your lubricants for electric vehicles.