3 Popular Shower Hardware Finishes and How to Use Them
October 26, 2023
Three of today's favorite shower hardware finishes are matte black, satin brass, and brushed nickel. Each brings something special to a glass shower enclosure, and each pairs beautifully with various glass choices. In fact it might be tempting to focus on picking out your glass and then rush through the choice of hardware, but the design and finish of a shower door's metal components have a huge impact on the style and theme of the finished product.
---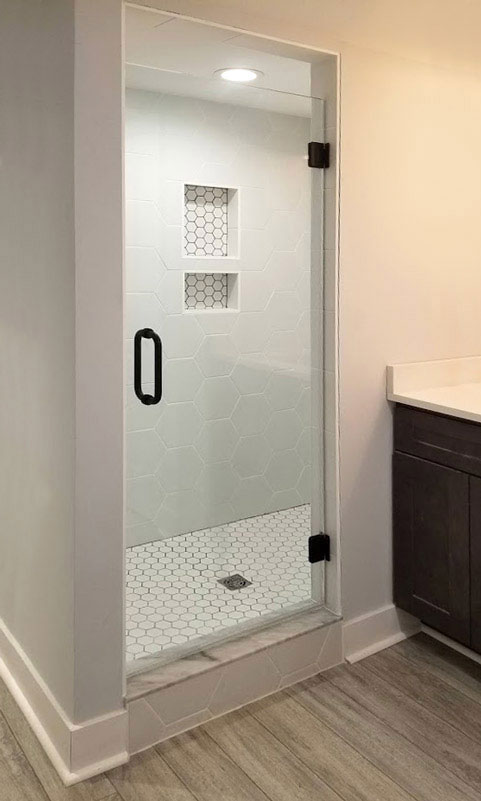 Matte Black Metal and Clear Glass: One of Today's Hottest Trends
Peruse any article on bathroom décor and shower design, and you're likely to see the in-vogue pairing of clear glass and black metal. This takes a few different forms:Crittall style shower glass – Many shower doors, screens, and enclosures are being built from clear glass that evokes steel-framed Crittall windows. These glass panels have black framing and gridwork. Crittall style glass is used in bathrooms of many styles, including modern farmhouse, cottage, and contemporary chic.Black framed – Clear glass that is fully or partially framed with black metal is also a trendy choice. This can take the form of a simple shower screen, a framed door, or a framed or semi-frameless enclosures.Black hardware on frameless glass – Frameless showers remain popular, and matte black handles, hinges, and clamps frequently adorn clear frameless doors and enclosures. These metal components often form a nice contrast to not only the glass, but also to the pale neutrals and natural stone tiles that are often used today. See an example of this hardware here.
---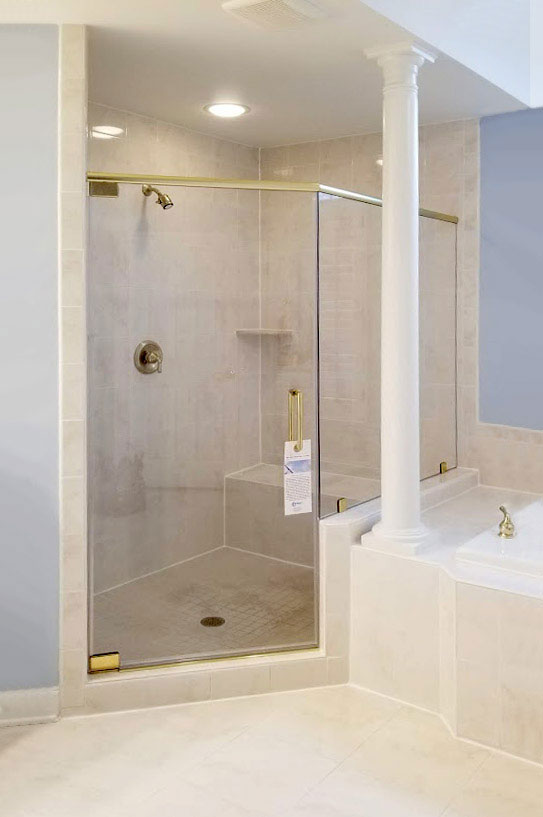 Satin Brass to Dress Up the Bathroom and Shower
Choosing a hardware finish in the gold family, such as satin brass, adds a luxuriant touch to a glass shower. Whether it's a shower built of frosted glass for privacy or a clear enclosure that shows off your tile, satin brass components will add elegance and charm. To enhance this effect, choose a more ornate handle series like Baroque or Opulent. Satin brass is lovely in an en suite bathroom, primary bathroom, or any space that you wish to dress up. While polished brass was favored in the 90s, the softer look of satin brass does not show smudges and water spots so quickly.
---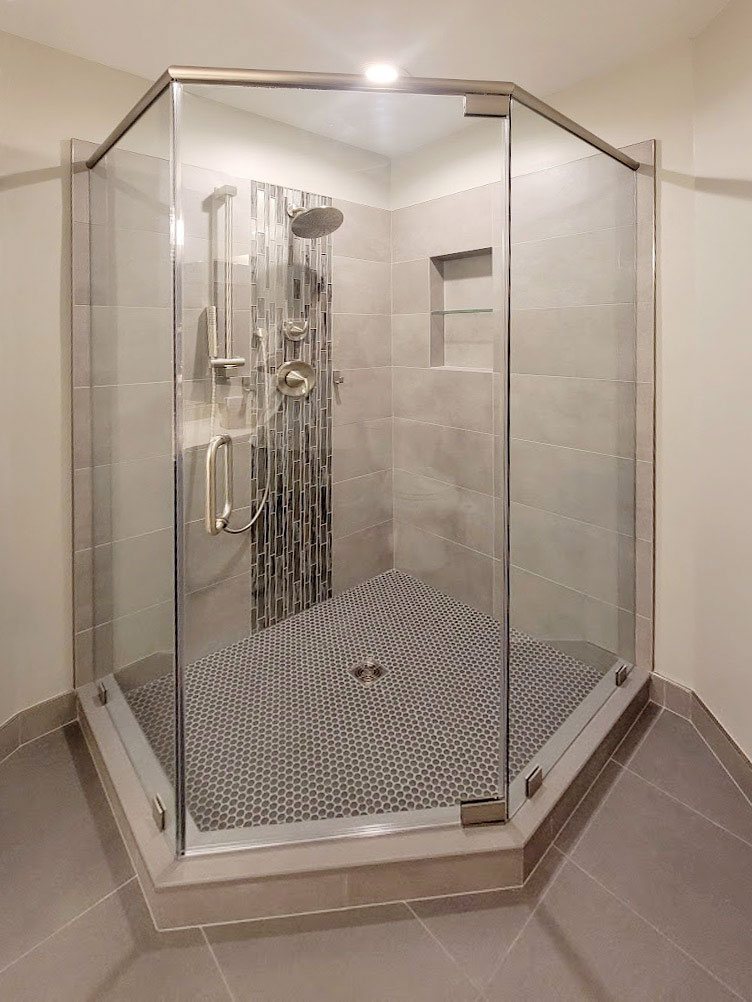 Brushed Nickel for a Timeless and Trusted Look
Last but not least, brushed nickel has proven itself to be a popular finish with staying power. Its brushed quality helps it to camouflage spots and fingerprints. It works with a variety of styles including traditional, transitional, and modern. Brushed nickel looks lovely on clear glass, frosted glass, patterned glass, or tinted glass. Also, it's a nice option if you're mixing metals in the bathroom. For instance, you might wish to used brushed nickel in places near water – such as the shower enclosure – because water spots do not show up as readily on it. You could integrate a contrasting finish like polished brass or matte back in less susceptible areas such as the mirror frame. Check out an example of a brushed nickel towel bar here.
Choose from these finishes and others as well as many frameless shower hardware products and styles at www.glasssimple.com. Don't forget to call (571) 707-7760 to create your B2B account and take advantage of discounts of 25% or more on all prices.